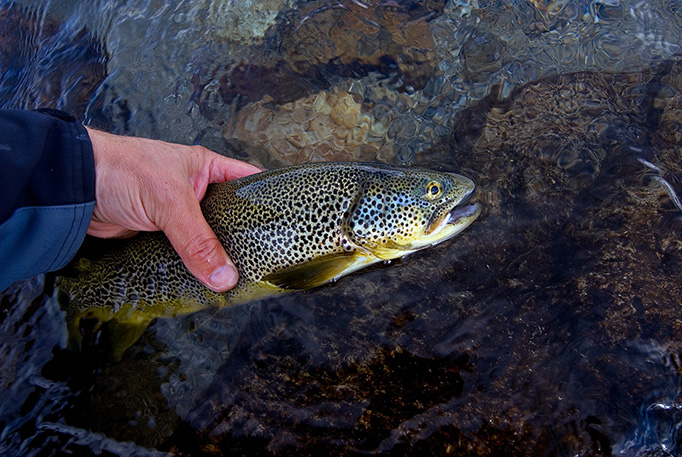 Brown trout is one of our key species in the project that will gain from several actions. 
Expected results
Our objectives are that our actions will lead to healthier environment and better water quality in lakes and rivers around the lakes. Some examples of specific improvements that we work for are:
275 000 m2 of restored habitat 
59 km flowing habitats that are not currently available due to migration barriers
800 m2 functional spawning areas for fish
stronger populations of typical species, such as freshwater pearl mussel
We will also work for less transport of silt and nutrients to lakes, where a lot of work is about information, education, and practices for protection of water supplies. The effects of such measures may take a long time to measure, but in the longer term, we expect that it will lead to:
increased general knowledge of water
reduced eutrophication
more sustainable use of land and water for reduced impact in the future
An ecosystem in balance also increases the conditions required to meet the effects of climate change. 
All measures will be evaluated and documented.  The project's final product will be a handbook for water management in river basins.