Partners
The project is carried out in cooperation between the County Board of Jämtland (responsible for implementation) and 14 different local organizations that together contribute to the project. In several cases, one partner organization is responsible for the entire implementation of an action, such as Jämtkraft who is building fish passages at their power stations in Billstaån.
The European Commission contributes to about half the total cost for the project, nearly two million Euros. Swedish Sea and Water Agency contribute about a quarter of the funding, one million euros. The last quarter is funded by our partner organizations themselves and the County Administrative Board of Jämtland. The organizations directly involved in the project are: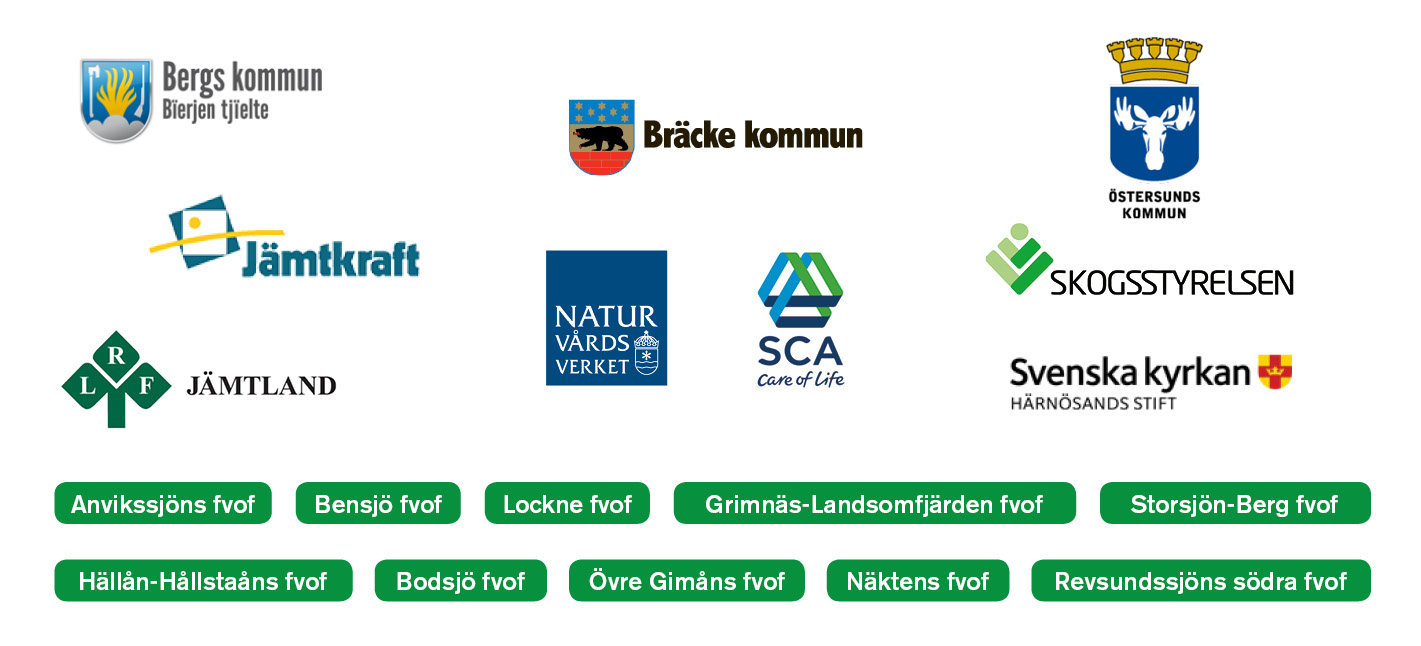 That so many of the organizations that operate around the three lakes are engaged in the project is of great importance for making such a large project possible.
Thanks to everyone involved in the project!